About Us
Joe Epperson always has had a passion for helping others and when he began
operating 911 Restoration of Durham County he knew he had found the perfect way to reach out to the people in the community when they need it most.
The home is a sacred space, and when that environment becomes tainted by water damage, mold, fire, or sewage, Joe wants to be the first one on the scene to begin restoring your household back into the home you know and love.
911 Restoration of Durham County also is trained to assist business owners when property damage in their commercial building confronts them. Joe's technicians are highly trained and can restore both residential and commercial properties.
Through state of the art restoration services, Joe and his team will completely repair your home or business, leaving it looking better than it ever has. His branch is locally owned and operated, so his customers can trust that he knows exactly what they want and need out of a restoration company.
Joe is a family man and understands the value of owning a home and business, so when his branch receives calls from property owners in need of emergency water damage services, he guarantees to get there within 45 minutes of receiving that call.
Call 911 Restoration of Durham County when you discover a flood or experience fire damage in your property and Joe will make sure that you receive the peace of mind you deserve.
Leading Through Support In Durham County
It can be tough to be a leader during chaotic times, but for Joe, leading others during overwhelming situations is second nature.
The eight years he spent in the National Guard taught him the value of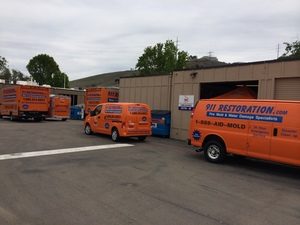 leadership skills and teamwork, two things he implements at 911 Restoration of Durham County on a daily basis.
When customers call the Durham County office, they are usually in crisis situations, dealing with a mold infestation, roof leak, or a flooded home. Joe can stay calm and communicate to the customer that from the moment his team gets on the scene they will handle everything.
Joe's leadership abilities act as a support system for all of his customers. By being a pillar of strength, property owners will know that they can rely on Joe and the other professionals during the entire restoration process.
Property Restoration and Insurance Go Hand In Hand
Before owning 911 Restoration of Durham County, Joe worked for Nationwide Insurance. He began his career in insurance in 2001, and by 2009 he bought his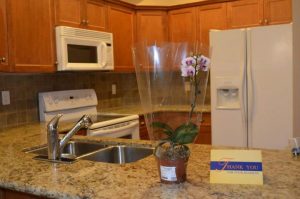 own insurance agency. Joe's agency made seven acquisitions and became one of the largest privately owned insurance agencies in the state.
Through his experience, Joe has seen first hand how property restoration, and insurance is connected. Many customers need to contact their insurance providers after water damage, or some other disaster has affected their property to file a claim.
Joe knows that filing an insurance claim can be confusing, which is why he is so glad to have his insurance background during these times. He can walk the customer through the entire insurance process, from start to finish, to get them the most out of their policy.
The staff members at 911 Restoration of Durham County will go over your policy with you to determine what damage can be covered. In fact, they will file your insurance claim for you. So when you need comprehensive restoration services, call Joe, and before you know it, his technicians will be on the way.