Fire Damage Restoration
The aftermath of a fire is only the beginning for the property owner. Yes,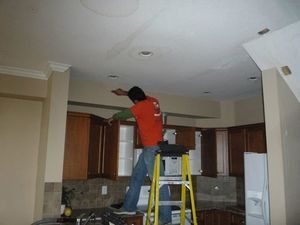 the flames have been put out, but now you are left with a home or business full of water damage, smoke, soot, and ash, all of which need to be taken care of.
This can be a confusing time, especially if you were inside the property when the fire began. You might feel like you are in a state of shock, unsure about what you should do next.
The staff members at water and fire restoration Durham NC have consoled people in your exact situation time and time again, so you can trust us to help you through this chaotic time and provide you with the remediation services you need to make a complete recovery.
For this reason, we stay available 24/7/365, so you never have to wait to schedule an appointment with us for a free visual inspection and estimate. We provide full-scale service for fire damage restoration and mold removal in Durham County.
There Is More To Fire Damage Than Just Smoke And Soot
It can be shocking to witness the amount of damage that the fire department has to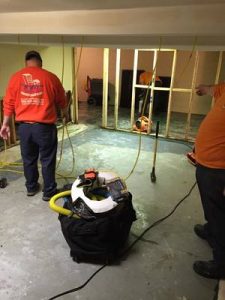 cause to your property in order to successfully put out a fire.
When a fire burns inside a structure, it moves upward and then outward. In order to stop that damaging, upward motion, the fire department will often break windows and cut holes in the roof. They may also cut holes in the walls to be more efficient and actually cause less damage by the fire.
It may seem excessive, but by cutting these holes in the property the firefighters can be completely sure that there is no lingering fire inside of the walls or any other part of the property.
The water damage left behind by the fire hoses can end up being more destructive than the fire itself.
Smoke damage Durham NC can offer you these comprehensive services, so call us as soon as the fire department has left your property. so contact us today at 919-314-0290
Know What To Do Once The Fire Has Been Extinguish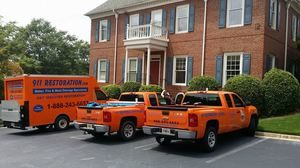 In Durham, it is the property's owner's responsibility to cover any of the holes or exposed entryways in order to protect the property from weather damage, theft, rodents, and wildlife.
Sometimes insurance providers will provide coverage for this, but if not, then you may want to reach out to The Red Cross for immediate assistance.
911 Restoration Durham County can also be a resource for you after a fire, especially since we are open around the clock to take your calls. Customer service is very important to us, so we will always be available to answer any questions you may have. When you need Fire Damage Restoration Durham County service at chapel hill NC, call us at 919-314-0290 and learn how we can help
We work with IICRC-certified technicians who are trained in repairing both commercial and residential properties. If you need fire restoration in Durham County, call 911 Restoration at our number 919-314-0290
911 Restoration is the best service provider company in overall fire restoration companies in Durham County. So, call Call us at 919-314-0290.