Commercial Water Damage Restoration in Durham County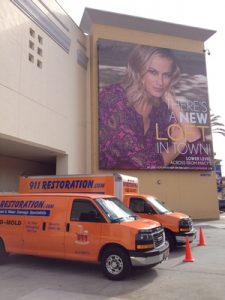 It doesn't take long for water to flood your property or for mold to infest your building severe enough to cause you to close up shop until the city deems it safe to reopen.
If this should occur on your commercial property, then you can count on 911 Restoration Durham County to work hard to get your doors back open as soon as possible.
We understand that disasters can happen literally anytime, which is why we stay available 24/7/365 to take your call the moment you need help. If you are dealing with a water-based emergency, then we guarantee to get crews there within 45 minutes of receiving your call.
You can trust in your ability to provide you with comprehensive services for whatever issue you may find yourself dealing with, whether it is water damage, mold growth, a sewage backup cleanup, or fire damage. Call Durham County building inspections at 919-314-0290 and please allow us to offer you a free visual inspection.
What To Do When Mold Is Found In Your Apartment Building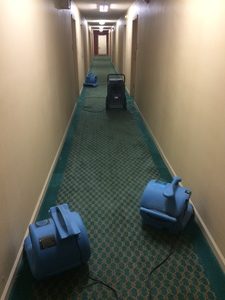 As an owner of an apartment building, duplex, or another housing unit, it is your responsibility to deal with extensive mold infestations in order to protect your building and the health of your tenants.
Mold has the ability to cause structural damage to your building by eating away at the wooden joists, drywall, and other organic materials found in the structure, making early discovery of an infestation crucial.
Call us at 919-314-0290 and learn how mold remediation in Durham can help.
We understand that it can be difficult to stay on top of mold growth if you do not live in the building.
If you notice signs of mold, such as a musty odor and brown, black, or green spots on the surfaces of the building, then you need to reach out to professionals right away to begin cleanup procedures. Acting fast is in the best interest in your property and your tenants, so call us at 919-314-0290, Durham restoration today.
Gray And Black Water Damage Restoration For Commercial Properties
Water has every opportunity to damage your commercial property. Matter how well-maintained it might be, there can still be unexpected issues that cause flooding, sewage backups, pipe bursts, and leaks.
It can contain soap, cooking oil, skin cells, and hair. When this type of water invades your building, it may cause water damage, but it does not pose a serious threat to the health of anyone on the property.
However, when black water overflows into your commercial property, it can be dangerous to anyone who comes into contact with it, even just topically. This water is sewage and it contains bacteria, biohazards, mold, chemicals, and other toxins that can make you seriously ill by exposure.
When dealing with this category three water, it is important to solicit professional cleanup services the moment a sewage overflow occurs on your property. Call us at 919-314-0290 and allow us to provide you a free visual inspection.
We work with IICRC-certified technicians to completely restore your building from any damage that may be affecting it, so call our commercial property damage Durham experts today.
We understand the importance of getting your business back up and running again. So, call our commercial property damage Durham pros when you have an issue with any water category and we will show you that it is possible to turn water damage into a fresh start.
Serving the communities of Burlington, Chapel hill, Durham, Orange County and surrounding areas.