Water Damage Restoration in Durham County
Homes and businesses in Durham, Chapel Hill, Burlington, and Wake Forest are especially vulnerable to water damage in this part of the country. Thanks to heavy rains and freezing temperatures in the winter, ice dams and the dreaded burst pipe are common challenges property owners face. Fortunately, 911 Restoration of Durham County is here for you day and night with the disaster restoration services you need. We provide water damage restoration service in Durham County.
We provide full-service water damage restoration in Durham County, Chapel Hull, Burlington, Wake Forest, and the surrounding areas. What sets 911 Restoration apart from other water removal companies is that our water remediation team is available 24/7/365 with a guaranteed arrival time of 45 minutes or less. That means going beyond basic water removal and providing mold removal and structural drying. They even repair all damaged structures and surfaces.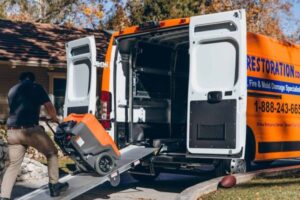 If your home or business is one of the few properties in Durham County with a basement and you experience flooding or sewage backup cleanup, you can have peace of mind knowing you're getting top-quality service and crystal-clear communication from our flood cleanup Durham NC technicians. 
24-Hour Water Damage Repair 
When you're facing basement flooding or any other type of water damage, you're in a race against the clock and there's no time to spare. The longer moisture lingers on your property, the more you have to worry about incurring costs. This is why our water restoration crew takes quick action and works to extract all water from your home or business.
If you're dealing with a water extraction company that doesn't act fast, you're in the wrong hands. 911 Restoration promises a 45-minute arrival time 24/7/365.
We offer a wide range of water damage restoration services including:
Water removal

Boarding up

Roof repair

Storm repair

Sewage water removal

Leak detection

And more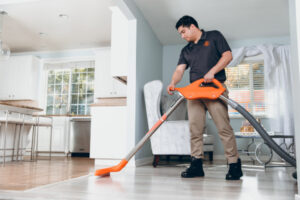 Our flood cleanup crews' first order of business is to pack out and store any at-risk belongings to ensure you don't lose any additional items during the water removal process. Once all water has been removed from your property, our water damage repair team focuses on structural drying and dehumidifying. They bring in professional blowers to ensure all moisture is eliminated from the structure of your home or business. This is essential because stored moisture can cause serious problems for your health and your property in the long run. Call us at 919-314-0290 and see how we can help you.
Don't waste time with water restoration companies that make you wait and worry. Whether you're experiencing a burst pipe or a flooded basement, 911 Restoration of Durham County is ready and waiting.
Full-Service Water Damage Restoration in Durham County 
Once water removal and structural drying are complete, our flood cleanup crew inspects for damage. Even the fastest response after a water damage emergency can cause a certain level of destruction to your property. We never leave you with a home or business in questionable condition. That's why we inspect for weakness, rotting, and stains.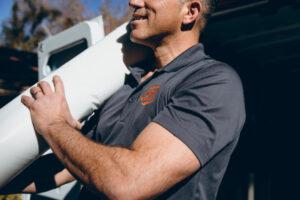 Because mold thrives in the wake of flooding or any other type of water disaster, our water damage restoration team also conducts a full mold inspection. Prompt mold remediation is key for preventing long-term risks to your property and health. If an infestation is found, our team handles mold removal personally to ensure you're not exposed to long-term damage. We have years of experience in flood damage restoration and water damage remediation in Durham County. Call our mold removal Durham team at 919-314-0290 and please allow us to offer you a free visual inspection.

Our IICRC-certified staff goes above and beyond to give your property a true Fresh Start.
 Reach out to 911 Restoration of Durham County today for a Fresh Start.
Serving the communities of Burlington, Chapel hill, Durham, Orange County and surrounding areas.