Water Damage Restoration in Burlington
There may be a time when water invades your property and creates damage so severe that the situation calls for professional water damage restoration services in Burlington.
Water can invade your home or business in many ways like when rain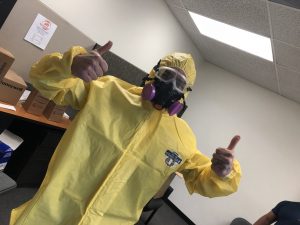 leaks into cracks in your ceiling, a pipe burst floods your basement, or your AC begins leaking water in the inside of the house.
When any of these issues affect your life, you can depend on 911 Restoration of Durham County to be the water mitigation service provider you can trust to fix water leaks in ceilings, walls, or anywhere else in your property.
The water damage experts in Burlington will administer speedy water damage repairs on a moment's notice. The Durham County office is open 24/7/365 and service agents are standing by around the clock to schedule property owners a free inspection.
Repair techs guarantee to arrive at your property within 45 minutes of receiving your call, no matter what time you need assistance. We do not believe in making anyone wait for water damage restoration, because the longer moisture is present, the more damage will continue to accumulate. We provide water damage restoration in Burlington. Call 911 Restoration of Durham County at our number 919-314-0290,
Customers can expect to receive high-quality, water clean up services because 911 Restoration has earned their IICRC certification from the Institute of Inspection, Restoration, and Cleaning. The entire organization is also licensed, bonded, and insured for your protection.
Call us at 919-314-0290 911 Restoration of Durham County to receive water damage restoration service in Burlington and the highly trained technicians will give you the Fresh Start you deserve.
Speedy Water Damage Repair Anytime, Day Or Night
A ceiling leaking water into your property is an issue that needs to be addressed immediately for fear of the area becoming overcome by water damage and mold.
When water stagnates, it can lead to structural issues including wood
rot, warping, and mold infestations, which can lead you to need costly restoration services.
Fortunately, the repair techs at 911 Restoration of Durham County are trained to mitigate any water disaster you may encounter, including pipe bursts and indoor flooding.
A pipe burst can create extensive flooding in your property in a matter of hours, making fast flood repair services imperative to your recovery. When technicians arrive, they will quickly begin extracting water and using air movers to dry the space to prevent mold from growing thoroughly.
If a pipe burst in Burlington impacts your home or business, call us at 919-314-0290, 911 Restoration of Durham County, and the repair techs will implement emergency water extractions and dry your property completely. We provide full-scale water damage services in Burlington.
Call 911 Restoration Of Durham County For Comprehensive Water Damage Help
Having access to emergency water damage restoration is crucial when you are a property owner, but being able to get that help from a company that holds customer service to the highest standard is priceless.
When you hire 911 Restoration of Durham County, you can look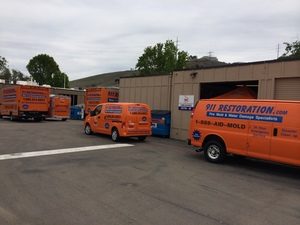 forward to customer care that is unmatched by any other water mitigation company. 
Staff members will assist you with every aspect of the flood damage cleanup, from walking you through the initial home inspection to helping you file your insurance claim. Call us at 919-314-0290 and allow us to provide you a free visual inspection.
It can be confusing when it comes to understanding what coverages you are entitled to receive from your insurance policy, and our staff is here to answer any questions you may have about the process.
The staff members in Burlington are here to make you feel at ease with every facet of this ordeal, and we are confident that our approach to water damage restoration will give you peace of mind.
If you need water damage repair in Burlington, call us at 919-314-0290, 911 Restoration of Durham County as soon as you need professionals to repair home water leaks or perform commercial water extractions, and you will receive help from a team that cares and understands your needs today.
Servicing the cities of Burlington, Cedar Grove, Chapel Hill, Durham, Efland, Elon, Gibsonville, Graham, Haw River, Hillsborough, Hurdle Mills, Mebane, Orange County, Prospect Hill, Rolesville, Wake Forest, Whitsett, and surrounding areas.