How to Save a Wet Carpet After Flooding
Carpets and rugs are usually the first items to go after a flooding or water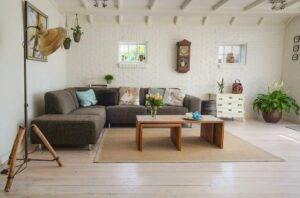 damage due to leaks. There's no definitive way to save porous items (and carpets are highly porous) when they have been soaking in water. The CDC, FEMA, and EPA all recommend the immediate removal of carpets that have been soaked in water (especially if the water was contaminated).
However, there is a workaround to this standard: you have a window of 48 hours to rescue your carpets (provided the water wasn't contaminated).
This is enough time for toxins, bacteria, and mold to spread and pose serious health hazards. You'll have to wear protective gear such as goggles and rubber gloves if you are dealing with contaminated carpets.
The age of the carpet and the type of flooding are key factors when deciding if it is salvageable. Water damage restoration experts in Durham County often classify flood water into three types.
Category 1: This includes carets soaking in clean water leaking from a broken pipe or uncontaminated rainwater. You can save the carpet if restoration services start under 48 hours or less. Otherwise, this water will get contaminated and require proper sanitation procedures.
Category 2: This is contaminated water can pose serious health risks to humans. This water includes overflows from the toilet, washing machines, sump pump leaks, and others. You can still save this carpet if you begin restoration efforts immediately; otherwise, the water will degrade into category 3.
Category 3: This type of floodwater contains harmful pathogens and toxins that could severely harm the body. The water may come from seawater, streams, toilet backflows, and sewage. If your carpet has been saturated with category 3 water, you're probably better off discarding it.
Each flooding event is different, and a one-size-fits-all cleaning process should not be applied to every carpet. We recommend asking a water damage restoration professional in Durham County to inspect your carpet to know for sure.
Pro tip: The sooner you call an expert, the better your chances of saving your carpet. Contact 911 Restoration to give you an accurate analysis of your carpet in Durham County.
Types of Fixes for Carpets
The procedure for saving a wet carpet after a flood is generally the same. The exact process depends on how your carpet is fixed on the floor.
For the most part, you'll need to use a wet-dry vac to remove as much water as possible.
If the Carpet is Glued to the Floor
Use the wet-vac to remove as much water from the carpet as possible. It's a good idea to slowly move the nozzle over each area to remove water more efficiently instead of quickly sweeping the whole area.
Improve air circulation over the carpet with the help of fans and blowers. If you live in a windy area, open the windows to lower the humidity in your home. Renting a dehumidifier to reduce moisture in the room is a good idea.
If the Carpet is Loose
Use a wet-vac to extract as much water as possible, taking care to move the nozzle over the entire carpet slowly.
The goal, once again, is to reduce humidity in the room. However, if it's not possible to bring a dehumidifier in your room, you can take the carpet outside if the humidity is lower.
If the Carpet is Loose and Has a Pad Under It
Discard the pad because it is very hard to salvage after water damage. Although it may still be possible to reuse the pad, we suggest bringing in a brand new one. Buying a new carpet pad is relatively inexpensive compared to the effort that goes into saving one.
Use a wet-vac to extract as much water content from the carpet as possible.
Bring in a dehumidifier to accelerate the drying process.
If Your Carpet is Bolted to the Pad
This kind of installation is more rigid because it has steel nails sticking. Make sure to wear gloves when dealing with nails, especially if they are contaminated with water. If you injure yourself with these nails, rush to a doctor. It's much safer to call a water damage specialist in Durham County.
Now carefully pull the carpet out of its place without damaging it. Once you have safely removed the nails, the carpet should easily peel away from the tack strip. The goal of removing the carpet is to remove the padding.
With the padding removed, keep the carpet flat on the floor.
Use a wet-vac to get rid of as much water as possible and use dehumidifiers to speed up the process.
Pro tip: Use Blowers for Faster Removal of Water
You can use commercial blowers to blow air under loose carpets. This greatly accelerates the drying process and is more effective than regular household fans. You can rent blowers from a local store near you.
Follow Up Process
Now that the carpet is dry, you can buy new pads. You might have to reinstall the carpet if it was secured with steel nails. This isn't your average DIY project, so we recommend bringing in the experts. It's worth noting that drying water from the carpet will change it. For instance, you'll notice that the carpet has shrunk or has discolorations. This might hurt the overall aesthetics of your room.
Make sure to empty the wet-vac. Do not allow standing water to stay inside the wet-vac because it will get even more contaminated.
If you need help with carpet restoration, you don't have to struggle alone. Call 911 Restoration any time of the day, and we'll send our experts in Durham County to you.